A Growing Collection
The Copeland's gifted their collection of African American history to The Harley Langdale, Jr. College of Business Administration at Valdosta State University in 2016.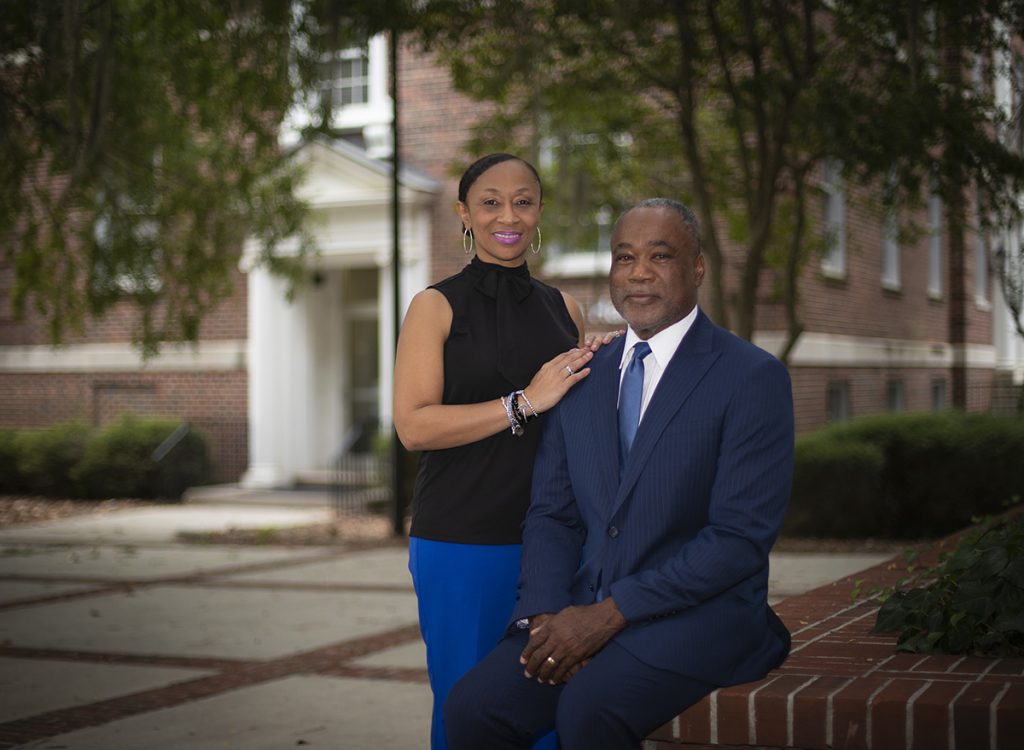 Welcome to the Copeland African American Museum (CAAM). Drs. Roy and Cheryl Copeland and the Harley Langdale, Jr. College of Business Administration at Valdosta State University created a place where one can immerse themselves in American history and be inspired by the contributions that African Americans have made to American culture. CAAM will not only increase your knowledge but also enhance your understanding of the importance of diversity. The CAAM includes a wide array of artifacts, including letters written by some of the most important figures in our history and guitars that have shaped our musical heritage. In addition, a large screen television plats the actual footage of many of the artifacts and individuals that are featured in the museum. See Jesse Owens sprint in the 1963 Berlin Olympics. Experience the sounds of B. B. King playing the blues. Be inspired by Dr. Martin Luther King Jr.'s "I have a Dream" speech. L. Wayne Plumly, Jr. Ph. D. Emeritus Dean Harley Langdale, Jr. College of Business
Mission Statement
The CAAM honors and preserves examples of how African American culture has contributed to the United States and the world. Through our unique collection of history, we hope to encourage dialogue that engages diverse people.
Museum Values
There are four pillars upon which the CAAM stands:
1. To provide an opportunity for people to explore African American culture and history.
2. To celebrate the contributions of African Americans.
3. To explore the core values of resiliency, optimism, and spirituality reflected in African American life.
4. To serve as a place of collaboration and engagement.
A Collection of Unique Pieces of History
In 1989, Roy Copeland informed his wife, Cheryl, that he did not wish to select a gift for Christmas, rather than doing this she decided to surprise him! For Christmas that year, she presented him with a seasonally wrapped box. Inside the box, to his surprise, was a set of autographed Muhammad Ali boxing gloves. This expression of love for her husband, led to a labor of love from that Christmas forward. Each year, Cheryl selected a unique piece of memorabilia for Roy. He then parlayed those gifts into a larger collection. The Copelands continued collecting African American memorabilia by attending live auctions, as well as participating in various online auctions. The collection has been featured at various universities, including the University of Georgia Law School during Black History Month.
In 2016, the Copelands chose to gift their entire African American collection to The Harley Langdale Jr. College of Business at Valdosta State University. Dean Wayne Plumly realized this collection deserved a place where it could be permanently displayed. He found space in Thaxton Hall to house the collection. Mrs. Ashley Braswell, Director of Development of the College of Business, orchestrated the design of the museum space. Dean Plumly, Mrs. Braswell and the Copelands have curated and organized the collection for the Copeland African American Museum. The official grand opening was November 1, 2019.
Follow us @vsucaam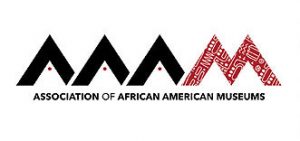 Proud members of the Association of African American Museums.
Phone: (229) 245-2448
Email: caammuseum@valdosta.edu
Address: Thaxton Hall on VSU's Rea and Lillian Steele North Campus.
Hours of Operation:
Monday – Thursday 10 a.m. to 2 p.m.
Friday 10 a.m. to 1 p.m.